California Rare Book School sponsors free, open-to-the-public events each year. Most events are held in the Graduate School of Education & Information Studies (GSE&IS) Building on the UCLA main campus. For directions to the GSE&IS Building, see our Directions & Parking page.
CalRBS 2017 Events:
Chromolithography:
color printing captures the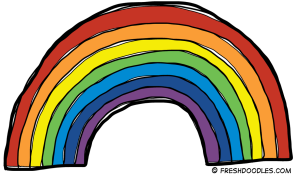 Roberta Malmgren, PhD
Department of Epidemiology, UCLA
August 2, 2017 5:30 p.m.
YRL Conference Room, UCLA
The speaker is an unrepentant bibliomaniac and has been collecting books on London for over 20 years. Recently, hunting and gathering instincts have led her to 19th century color-printed books. She has taken courses at the California Rare Book School, the Virginia Rare Book School, the York Antiquarian Book Seminar and the Rare Books School at the University of London. Diplomas collected: BA (English/Russian), MA (African Area Studies), MS (Public Health), PhD (Epidemiology).