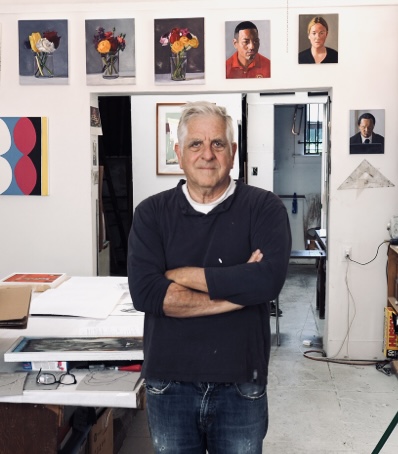 Dan McCleary is a Los Angeles-based artist. He was born in Santa
Monica, California, and attended the San Francisco Art Institute, and
Skowhegan College in Maine.

He has exhibited throughout the United States, including in Los
Angeles, New York, and Houston. His work is in the collections of the
Harvard Art Museums, Instituto de Artes Gráficas de Oaxaca, Laguna
Art Museum, Hammer Museum, Los Angeles County Museum of Art,
The Metropolitan Museum of Art, New York Public Libraries, and Santa
Barbara Museum of Art.

Since 2000, Dan has traveled to Oaxaca, Mexico, to create etchings at
the Taller Sangfer and to teach drawing at various foundations
including IAGO (the Instituto de Artes Gráficas de Oaxaca). He was
inspired by IAGO's extensive art library to create a similar library in the
MacArthur Park neighborhood of Los Angeles. Based at this library, he
founded Art Division, a program offering training in the visual arts to
under-served young adults. Art Division opened in 2010 and has grown
to be a thriving art center, including gallery space and studios.

Dan will be returning this spring to Oaxaca for a survey of his prints at
the IAGO gallery.